Dr. Catherine Ferrier
President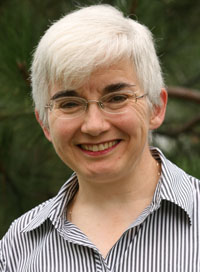 Dr. Ferrier studied medicine and completed her residency in family medicine at McGill University. She works in the Geriatric Outpatient Clinic at the McGill University Health Centre. She also has experience working as a family physician in Ville St-Pierre. In her current position she sees patients suffering from a variety of ailments related to aging, especially dementia. She is the director of the Competency Assessment Clinic. She is an Assistant Professor of Family Medicine at McGill University and is involved in clinical teaching for medical students. Dr. Ferrier has a longstanding interest in bioethics, especially in the protection of vulnerable older patients. Since 2000 she directs a discussion group on bioethics for health professionals.
Dr. Nicholas Newman
Vice-president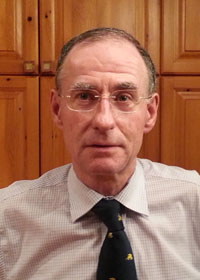 Dr Nicholas Newman was born in England, raised in Canada and studied medicine in Manitoba, orthopaedic surgery at McGill with a fellowship in Exeter, England. As a fellow of the Royal college and associate clinical professor, he has practised at Hôtel Dieu de Montréal, now part of the CHUM, for almost 30 years. Married and the father of four, he has recently and happily received the title of grandfather. Repairing broken bones in the frail and elderly has made him acutely aware of the need for good medical care in the last years of life.
Dr. Valérie Julie Brousseau
Secretary / Treasurer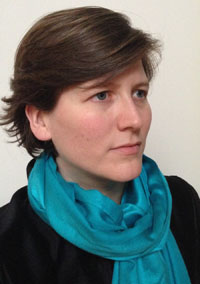 Valerie Julie Brousseau, otolaryngologist, head and neck surgeon is a Fellow of the Royal College of Surgeons of Canada and has worked at Hotel Dieu d'Arthabaska, Victoriaville since 2008. She holds a Bachelor of Science with Honors in evolution and genetics from the University Acadia (2000), an MD with Master of Surgery from McGill University (2004) where she also completed her post-doctoral training in otolaryngology, head and neck (2009) surgery. Among other things, she was a recipient of the Fellowship of the National Council for Research in Science and Engineering for her work in genetics, the Silver Jubilee prize of Queen Elizabeth II, as well as the Clark E. McLeod and Canadian Millennium scholarships throughout medical school. Her clinical and scientific research have been presented at national and international conferences and won several awards. She has published over 25 medical articles in scientific journals. Apart from her medical profession, she owns Taliah, raising dairy sheep and making cheese from sheep, located in St Kitts d'Arthabaska where she lives. Her farm also raises organic livestock to provide food for people in need.